Parish Officials

---

Photo currently being updated
Vicar: Rev Lois Musyoka


Contacts: 0721375228

Photo currently being updated
Vice Chairman:
Eliud Karanja


Contacts: 0722526881

Vicars Warden: Margret Githara


Contacts: 0720445441

Lay Readers: Mrs Kanjabi

Lay Readers: Chris Malavu-(Retired)
Pianist & choir master



Our Mission

---

To identify talents , skills , resources and use them to empower the community to grow spiritually,socially, economically and politically to the glory of God.


Our Vision

---

A stable, Holy spirit filled, vibrant, socio-cohesive church with adequate resources and commitment to the glory of God.
Our strategy

---

CORE VALUES:
RIGHTEOUSNESS
INTEGRITY
PUNTUALITY/ GOOD TIME STEWARDSHIP
PROFESSIONALISM
COMMITMENT
INDUSTRY

The strategic plan :


It gives me great pleasure to introduce this strategic plan which is the first ever in the parish. The process of producing the same has taken a lot of effort on the part of most of the stake holders. The plan covers a span of five years. I must point out that the realization of this document has taken along period. As a new vicar in the parish I requested the parish council to allow more time so that we would come up with a document that would be translated into reality as the years went on. It is my utmost prayer that this document will be a strategic guide to the parish church council and the entire Limuru parish community. We trust that the document will not gather dust on the shelf but will serve as hand book for the leadership of the parish.
Click to Download stategic plan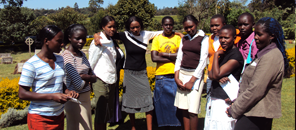 Activities After a shake up in the youth department, it has been a time of transition and reorientation to their youth department and trying to gather ourselves together and move on. The youth department has taken part in various activities over the months of July and august. In July, we were grateful for the support of the vicar and the congregation as we went about with the bake sale every Sunday that helped raise about 25,000. It was a very taxing month but in order to do a few things, we had to undertake this. In August, we had several things planned, some for the diocese others specific to the parish.

Sports Our football team is very active playing with neighborhood communities. Because they would like to expand their horizon and develop their talents further, on august 20th they took on the Kenya college of Accountancy along Thika road and had a very successful day indeed winning that game 3-0. We hope we can facilitate more games for the football and the volley ball teams.